Did you make it to Hops in the Park?
On Nov 11th, Henricus Park hosted its 3rd annual Hops in the Park sponsored by Capital Ale House, RJ Smith Companies, Haley Buick GMC, Emerson Companies, Trinkin, Chesterfield Farm Bureau, Wegman's, Cintas, and Chesterfield Economic Development.
Just in case you weren't able to attend, I'll tell you what you missed.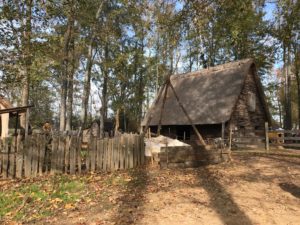 Hops in the Park is essentially a harvest festival, held at Henricus Historical Park in Chesterfield County on the bluffs overlooking the James river. Henricus is a living history museum, a recreation of the City of Henricus as it would have looked in 1611, complete with buildings, homes, livestock, crops, and people dressed in period clothing who can describe, explain, and sometimes even demonstrate how things were done when Henricus was founded.
The Hops in the Park Festival showcases farmers, crafts, foods, and drinks grown or made here in Virginia with locally sourced ingredients. The stars of the festival were of course the 40+ Virginia beers, ciders, and meads that featured locally grown and produced ingredients.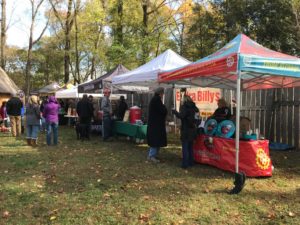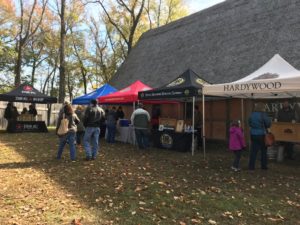 Participants included:
Adroit Theory, Ardent Craft Ales, Black Heath Meadery, Bold Rock Hard Cider, Brothers Craft Brewing, Devils Backbone Brewing, Extra Billy's Brewery, Fine Creek Brewing Company, Hardywood Park Craft Brewery, Heroic Aleworks, Isley Brewing Company, James River Brewery, Kindred Spirits Brewing, Lickinghole Creek Craft Brewery, Midnight Brewery, O'Connor Brewing, Old Bust Head Brewing, Starr Hill Brewery, Steam Bell Beer Works, Strangeways Brewing, and Three Notch'd Brewing. Without exception the beer was outstanding, the cider was without compare, and the mead was amazing.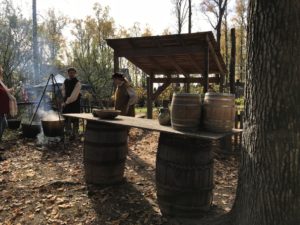 Home brewers were on hand to talk about and demonstrate how beer is brewed at home now, while re-enactors dressed like the original settlers demonstrated how it was done back then.
And the food? Fresh shucked oysters on the half shell or fried, Brunswick stew, burgers and fries, chips and salsa, popcorn, baked goods, and so much more!
There were lots of crafters on hand. I was particularly impressed with the beer candles made by Moonshine Soaps which looked like pints and mugs of beer with thick heads of foam.
Of course, there was also live music played by a variety of talented artist. I was happy to see Markiss Blowfish was back again this year performing folk, rhythm and blues as only he can.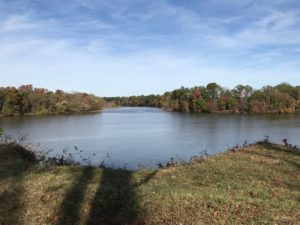 So to recap, Hops in the Park featured great beer, cider, mead, food, and crafts made with local ingredients and live music in a living history village located on a bluff with a spectacular view of the James River.
And if you missed it? Well, I hope you have better luck next year.