Young Veterans Brewing in Virginia Beach
Young Veterans Brewing Company is a veteran inspired and military themed craft brewery, founded by army veterans Thomas Wilder and Neil McCanon in 2012. Their love for craft beer comes through in their beers with names such as Night Vision American Stout, Big Red Rye, Jet Noise Double IPA, Pineapple Grenade Hefeweizen, and New Recruit Honey Blond Ale. These guys take great pride in their beer, and they have plenty of reasons to be proud!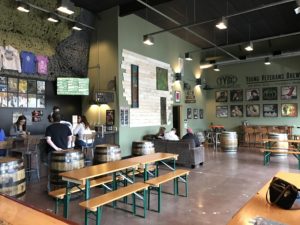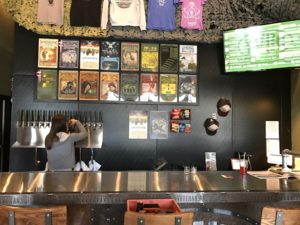 Recently they have expanded into sour beers, they are referring to as the Pucker Factory Series. The first of these, the Mop 4 Sour IPA, is set for a limited release in bottles and cans on March 25th.
Brewing a sour beer takes a great deal of time and patience, as well as a lot of dedication and skill on the part of the brewer. However the result can be amazing. If you have never tried a sour beer, you owe it to yourself to check it out.  Based on my experience with their other offerings, you're not going to want to miss this.
On my visit, I got a flight and sampled six of their beers: New Recruit, Simper FIPA, Night Vision, Big Red Rye, Jet Noise, and Jody Beer. Each brew was better than the last, and lived up to the old army slogan "Be all you can be".
I look forward to my next visit.