Optimism: Brewing with a Social Conscience
Every brewery is a little different. Sometimes they have themes such as the sea, man's best friend, or local legends. Maybe they are veteran owned, support our military, or celebrate emergency services personnel such as firefighters. Some brew classic beer styles, while others specialize in non-traditional or experimental brews.
Some brewers only brew beer they like to drink, while others brew what they think people want to drink. Many have signature brews that you can expect to be on tap anytime you stop in, and others never brew the same thing twice. There is one brewer I know that cultivates all their yeasts from samples collected form around town for a truly local flavor.
Recently I came across a brewery that is in many ways quite different from other brewery I have been fortunate enough to visit.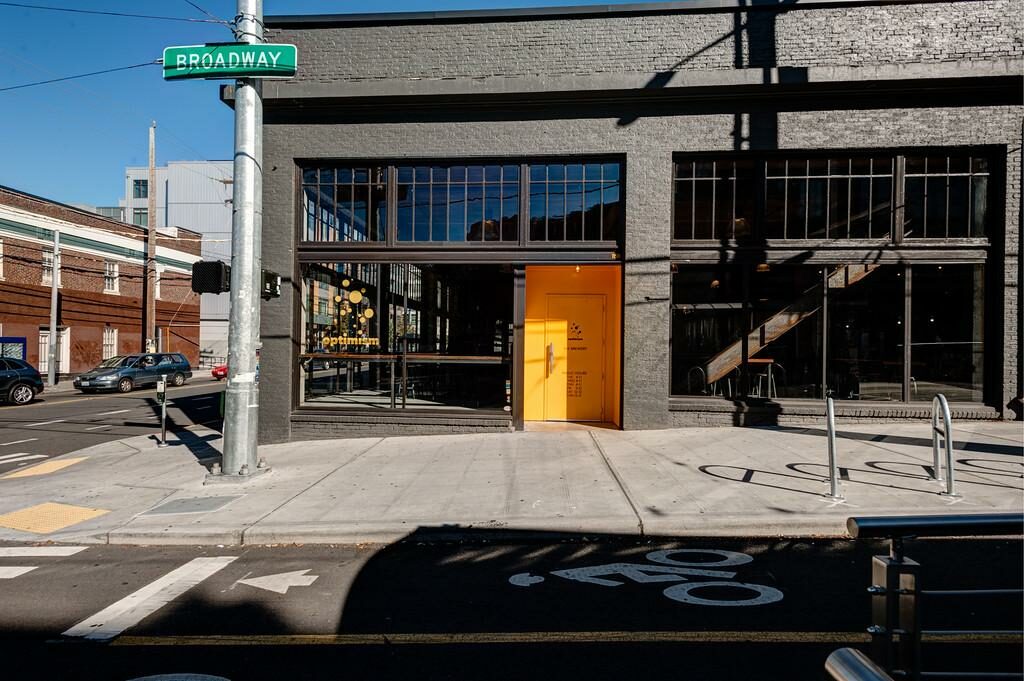 Gay Gilmore and her husband Troy Hakala, co-own Optimism Brewing, located in Seattle Washington in a 100-year-old warehouse space that was originally built by one of the founders of the Rainier Brewery. The large window across the front let in plenty of sun light, making the already spacious tasting room seem even more spacious, the tables, benches and the bar top are all made from reclaimed Douglas fir, and has a warm- family friendly atmosphere including a children's play area.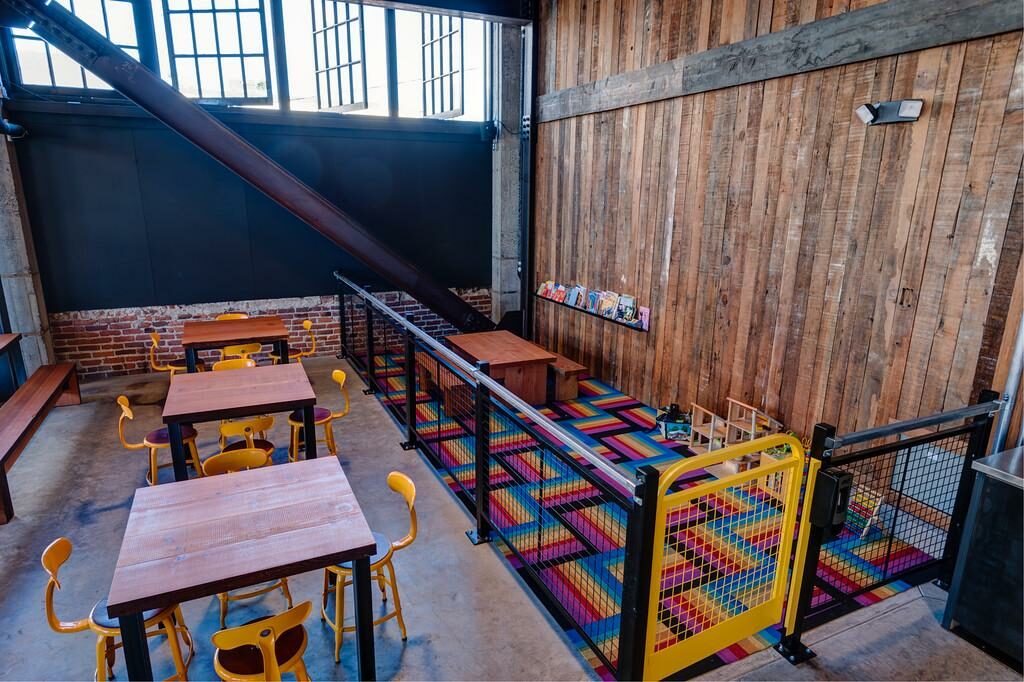 The open floor plan not only allows guests to watch the brewery staff doing their work, but it fills the air with that distinctive brewery smell that calls to craft beer lovers similarly to the way a siren's call attracts sailors. But instead of being dashed on the rocks, guests find a comfortable place to sit, exceptional hand-crafted beer, and a friendly and attentive staff.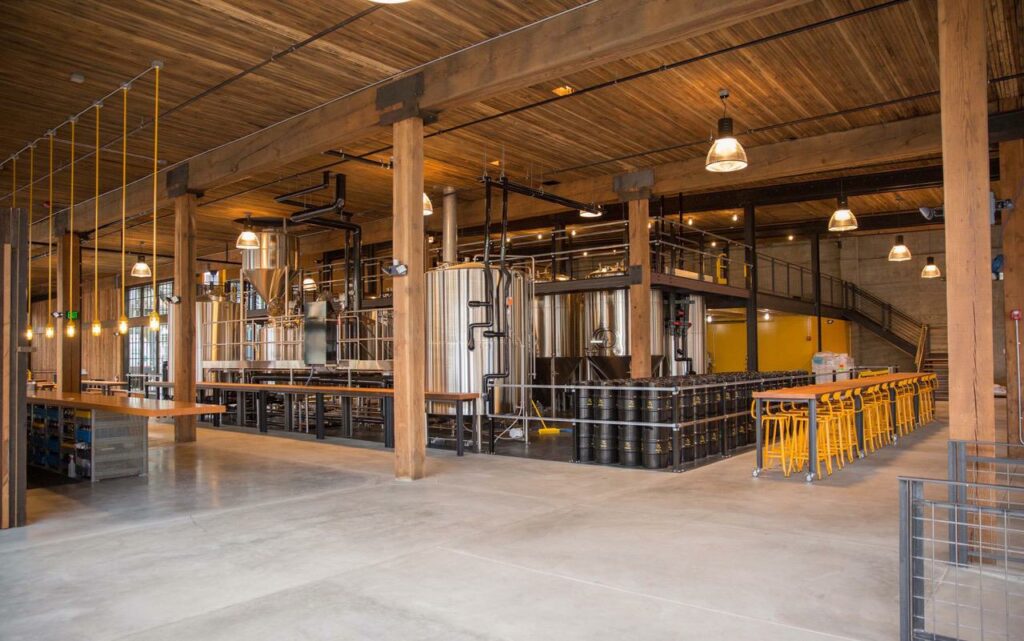 But Optimism Brewing is not just brewing some excellent craft beer and a warm and inviting setting, they are also taking on some of the social issues that are so important to us today.
We have all heard the debate about raising the national minimum wage to $15 per hour. Optimism Brewing is leading the way by paying their employees $20 per hour.
On their web site they state, "Optimism believes businesses should be responsible for their workers' wages, not the whim of the customer."
Workers who live on tips can feel compelled to tolerate inappropriate behavior in order to make a living. This is degrading to the worker, making them subservient to their customers. By eliminating tipping, they are allowing their employees to take pride in their work and reclaim their dignity in the work place. For that reason, Optimism Brewing is also a "Tip Free" brewery.
Tipping also promotes competition between co-workers for the best shifts, best sections, and as a result hinders cooperation and teamwork. A tip free environment allows workers to do their best and take pride in their work, instead of worrying about which shift or which section will get the most tips, and whether they will be able to pay their bills at the end of the month.
There has also been a lot of talk about the need to ensure everyone has access to healthcare. Well, Optimism isn't just talking about it or waiting on others to solve the problem, they're doing something about it by providing healthcare to their employees and paying 100% of their healthcare premiums. But they're not stopping there. They also provide their employees other benefits like three weeks of vacation, and one month of paid parental leave.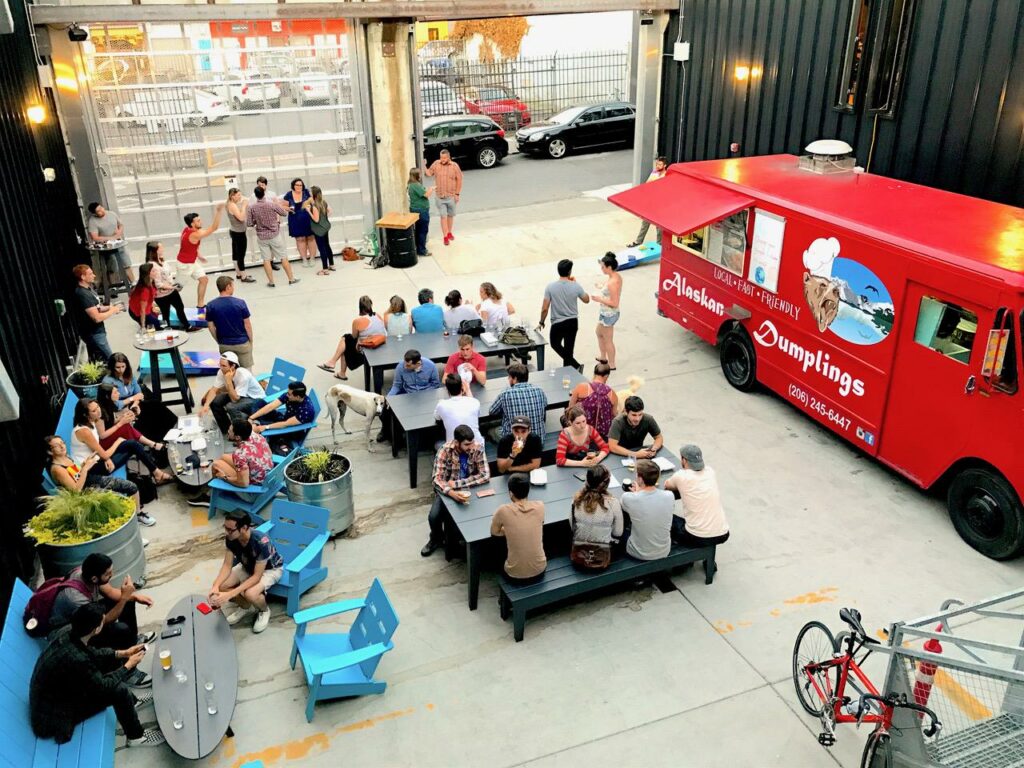 Additionally, Optimism has an "All Gender" bathroom. When you walk in, there is a large common area where you can wash your hands and use the mirrors. Then there is a hallway with a row of doors on both the left and right sides, each leading to stall. Stalls on the left have urinals, and stalls on the right have toilets, and all have full length doors for privacy. People feeling the call of nature can choose any empty stall which meets their needs.
As a side benefit, Optimism also believes that when everyone is watching, more people wash their hands before they leave the restroom.
There are lots of people out there that are happy to tell you how things should be. It is rare to find people willing to put words into practice. The people at Optimism Brewing not only have a vision of how things should be, but also a willingness to put thoughts to action and show us how it's done.
Thank you, Optimism Brewing, for great beer, providing a warm and welcoming place to enjoy it, and for leading by example.
Cheers