Bull Island Brewing in Hampton, VA
Doug Reier, once a contractor, is now a brewer and the proud owner of Bull Island Brewing Co.
Located at Crown Plaza Hampton Marina in VA, this craft brewey has a great view of the water, and has been brewing some pretty awesome beer from day one.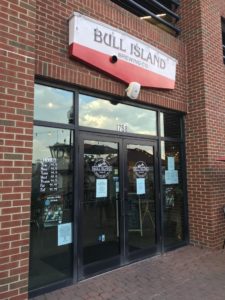 They have a warm and welcoming atmosphere, a friendly and knowlegable staff, and hand crafted beers that will have you looking forward to your next visit before you leave.
They say you should never trust a skinny chef. If they're not eating or sampling their own food, well, it says something about the food.  Here is is not uncommon to find Doug sitting at the bar sampling everything. And after sampling several of their craft beers I suspect that "quality control" might be one of his favorite things as an owner.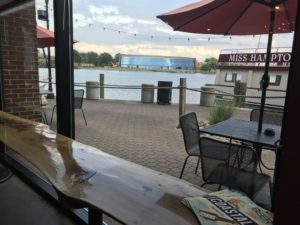 Have a beer out on their padio and enjoy the breeze, listen to the water laping against the boats and the pier, and watch the boats coming and going, all the while siping on a craft beer while your troubles flow away on the tide.
Of course, you could also sit inside and enjoy live music, watch the game on tv, or just enjoy the company of good friends and family while enjoying Bull Island's fine craft beers. And if you're hungry, they also have a food menu with sandwiches, pizza, salads, sausage bites, nachos, and more.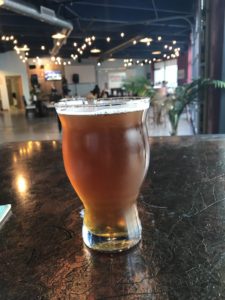 Stop by and have a handcrafted beer, enjoy the view, and have a bite to eat. Life is brewtiful.
Cheers!