The Story Behind the Craft: Discovering Virginia's Beer History (via Virginia's Travel Blog)
Next time you're savoring a cold Virginia beer, consider the more than 400 years of history that went into crafting that very drink.
In the past 25 years, the craft beer market has emerged as one of Virginia's most defining tourism features, growing from only a few breweries in the mid-1990's to over 210 interspersed throughout communities in every corner of the state. And while the role of beer in Virginia society has evolved since the earliest indigenous peoples began creating the beverage, it has played a significant part in every era since. Next time you're visiting a local Virginia brewery and savoring a cold one, consider the more than 400 years of history that went into crafting that very drink.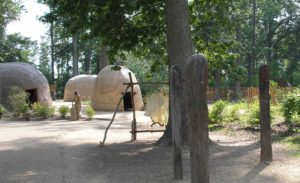 Pre-Colonization: The Native Peoples' Beer
Before the earliest colonists arrived in America, the indigenous peoples were already experimenting with brewing, using corn, berries, and other fruits to ferment into a mild beer. These brews had low alcohol content that could be compared to wine, unlike the European beers that were strong and much heavier. Consequently, the more alcoholic beers brought by the English settlers were not something to which the native peoples were accustomed. Over time, this led to the false notion that the indigenous people never made or drank alcohol before the colonists arrived.
New World, Same Great Taste
Due to poor water conditions in the 16th century, Europeans rarely drank water as part of their daily lives. In fact, even though they did not fully understand the science behind contaminated water, they saw the repercussions of drinking from tainted water sources and instead turned to beer to pair with their meals. They believed that a moderate amount of beer provided nutrition, leading to a healthier, longer life. The English and Dutch settlers that first sailed to the New World followed these beliefs, bringing casks of beer along on their trip across the Atlantic as part of their provisions.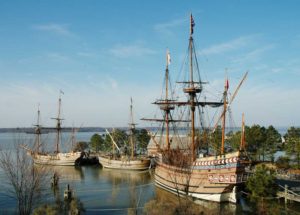 Once these newcomers landed on the shores of Jamestown, their brew stock had almost run dry, and with relatively little knowledge on treating water, they were left without anything potable to drink. The London Company, who were the investors and owners of the new colony, sent trainer brewers to remedy the situation, but there is little record that these attempts made an impact on the colonists. They relied on their own limited skills, using the minimum ingredients necessary to make beer—barley and water—to craft the first colonial brews.
Source: Virginia's Travel Blog